For those looking for alternatives to wall paint, wallpapers or wall coverings come as a convenient option. But many people tend to confuse the two or think of them as one and the same thing. However, there are some basic differences between wallpaper and wall coverings, which we will try to break down in this blog. Keep reading on.
First things first, what are wall coverings? How is it different from wallpapers?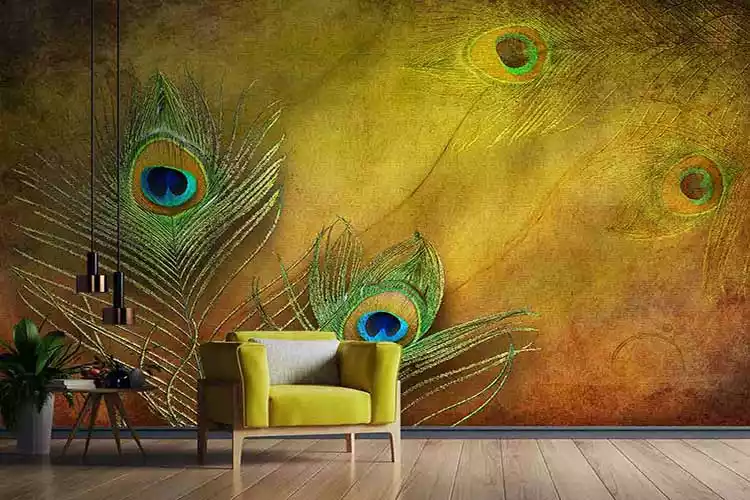 Think of wall coverings as the industrial or commercial counterpart of regular wallpapers. For the most part, wallpapers are widely used in homes as an alternative to paint as they are affordable, easy to change, and can be customised. Wallpapers have been around since the 16th century and are an important thread in the tapestry of interior decoration. They are generally easy to self-install and can instantly perk up the facade of your home walls.
Wall coverings initially started as a film or a protective layer to keep wallpapers from getting worn and torn. But now it has morphed itself into a viable alternative to delicate paper wallpapers. Wallpaper coverings are made from vinyl, wood (veneer), cork, glass fibre, and even dry erase. Ever since the 1970s, wall coverings have been installed in commercial spaces that can stand strong against the test of highly crowded or populated interior spaces such as hotel lobby, corridors, hotel suites, and airports. Such spaces are more susceptible to daily wear and tear due to frequent contact with people or objects. Hence, it only makes sense to use wall-covering wallpapers that require less maintenance and run for a longer period of time.
Why use Wall Coverings?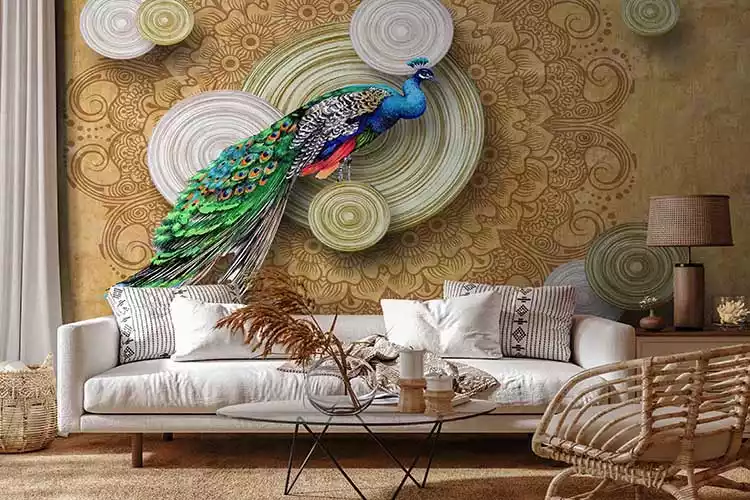 Investment in the interior decor of commercial spaces ought to be meticulously done. Going for paint or cheap paper wallpapers might not give off a good impression. As mentioned above, the constant scuffing, chipping, scratching, and scraping your walls might have to endure would add to the maintenance cost. Plus, it will also take up a huge chunk of time, money, and effort that could be used to do something much more productive. By using wallcoverings, you can avoid all that hassle. With customizable wall covering options, you may incorporate your brand motto or tagline into your walls. Wall coverings ensure both high-grade durability and aesthetics, if chosen wisely.
Are wall coverings only for commercial purposes?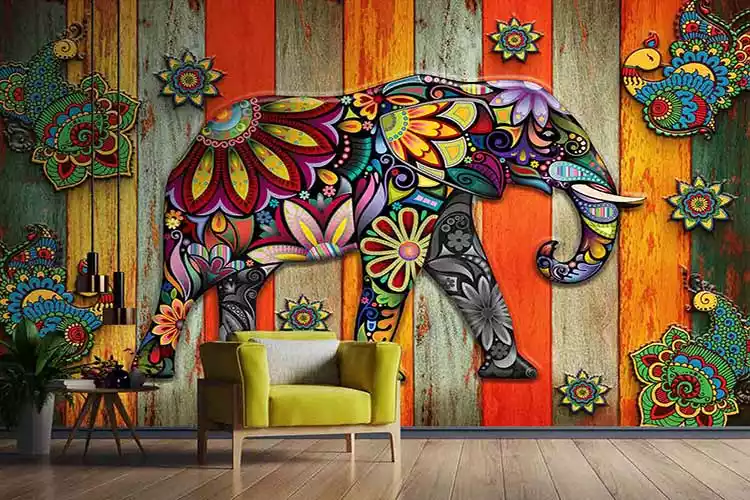 Simply put, no. Wall coverings are not only dedicated to protecting the walls of commercial spaces such as cafes, restaurants, lobbies, etc. They are becoming increasingly popular amongst home owners who are seeking long-term solutions for their wall decor. Those looking for chic, sophisticated, and luxe decor ideas are also opting for wall coverings. You can check out SNG Royal's eco-friendly, colourful, and bold wall covering designs, which not only promise durability but also add durability. And if you're wondering, where can I get wallcovering installed? The answer is that, apart from the high-intensity area, you can install them at entrances, hallways, kids' rooms, etc. You can also get them installed in a sumptuous area of your home, such as the dining area, the lounge area, or a personal home theatre room.
Wall Covering Modern Wallpaper Designs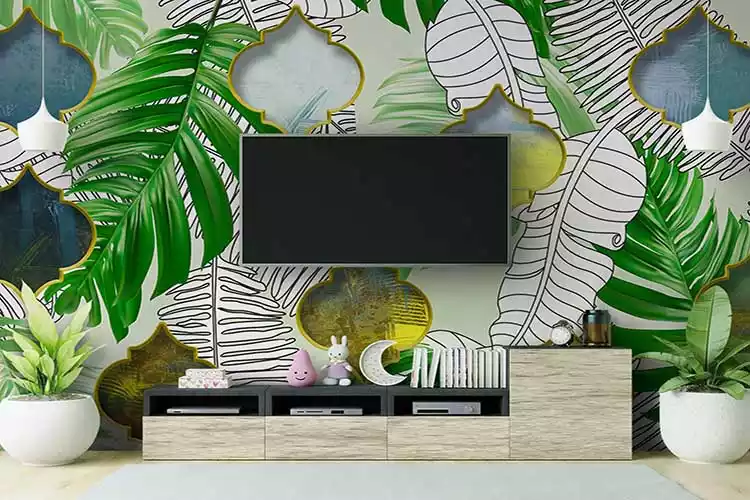 Wall coverings look best in the muted tones of beige, slate, onyx, maroon, and brown. However, home decor is all about personalising and bringing forth your ideas and imagination on the walls. Therefore, you may select from our wonderful assortment of wall coverings that will give your commercial space an elevated aesthetic while being eco-friendly.
Benefits of Wall Coverings over Wallpapers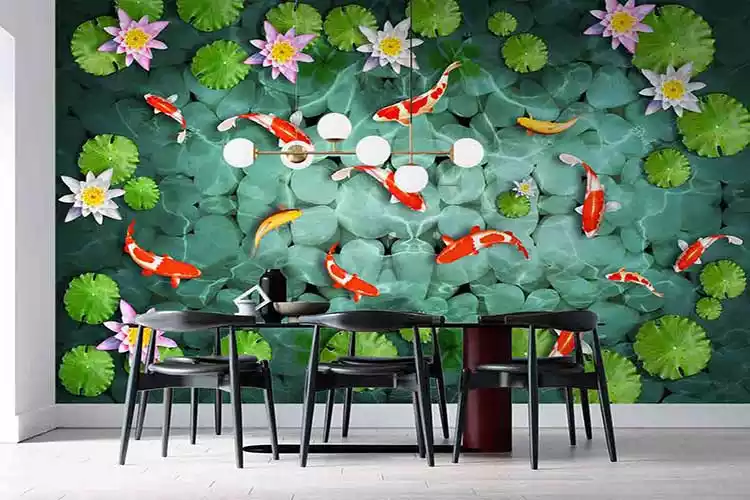 Wall coverings are strong, sturdy, and much more durable than paper wallpapers.
Wall coverings can be easily customised to a buyer's needs and preferences.
Wall covering can minimise the noise and sounds, making your room somewhat soundproof.
They can add depth and texture to the interiors of your walls.
Wall coverings make your walls look luxurious, chic, and sophisticated.
Once installed correctly, they can last for years.
Wallpaper vs Wall covering: A Comparison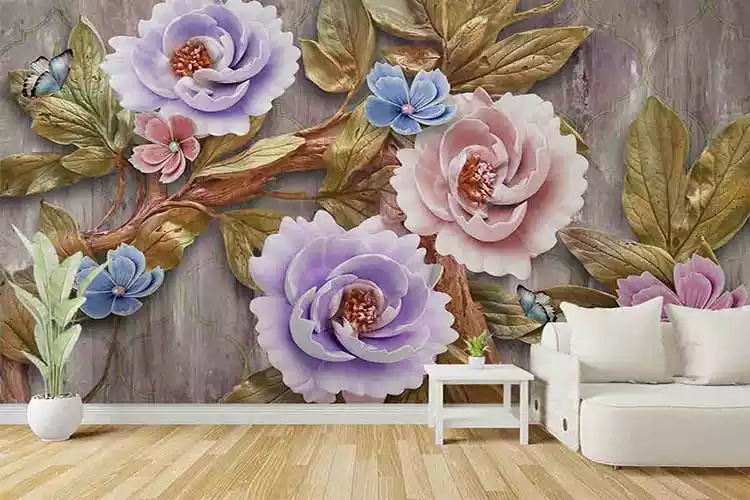 | | | |
| --- | --- | --- |
| Feature | Wallpaper | Wall covering |
| Commonly made from: | Paper, vinyl | Fabric, Vinyl, Natural Materials (like grasscloth, veneer) |
| Installation: | Adhesive paste required | Often peel and stick or adhesive paste is required. |
| Best suitable for: | Living rooms, bedrooms, low moisture areas. | High traffic area, commercial spaces, kids room, damp spaces. |
| How to clean: | Wipe with damp cloth (depending on type) | Wipe, scrub or vacuum (depending on material) |
| Durability: | Low to Moderate | High (especially commercial-grade coverings) |
| Maintenance: | High; may feed or pale away over time | Low; due to less wear and tear |
| Approx cost in INR: | ₹300 – ₹5,000 per roll | ₹3,000 – ₹15,000 per roll (varies by material and brand) |
Note: The costs are approximations and can vary based on the customisation, quality, design, and other factors. Always consult with a wallpaper vendor for precise figures.
Are you looking for wall coverings or wallpapers for office spaces or residential spaces? Check out our extensive collection of wallpapers for walls and add a flair of luxury and aesthetics to your living spaces. SNG royal offers free delivery, free installation and free paste. Connect with us today and get all your queries regarding wallpapers answered.