Congratulations on embarking on this exciting journey as a new homeowner! It's time to transform your house into a home that reflects your personal flair. Wallpapers are a fabulous way to infuse character into your space, making it a true reflection of your style.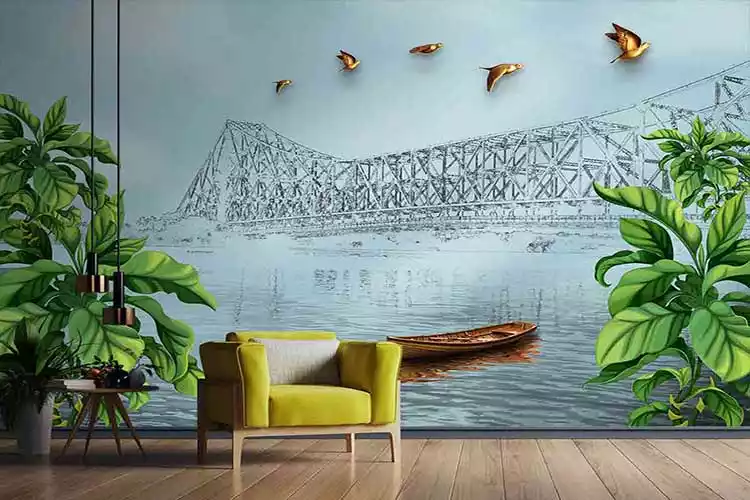 Why Wallpaper is the Talk of the Town?
Gone are the days when paint was the only way to deck up walls. The charm of wallpaper designs has grown manifold, with many homeowners leaning into its aesthetics to complement their interiors. But diving into the world of wallpapers can be a tad overwhelming. Fret not! Whether you're teaming up with a professional interior designer or taking the DIY route, we've got your back. Dive into our treasure trove of insights to guide you on this exhilarating journey.
Making the Right Choice with SNG Royal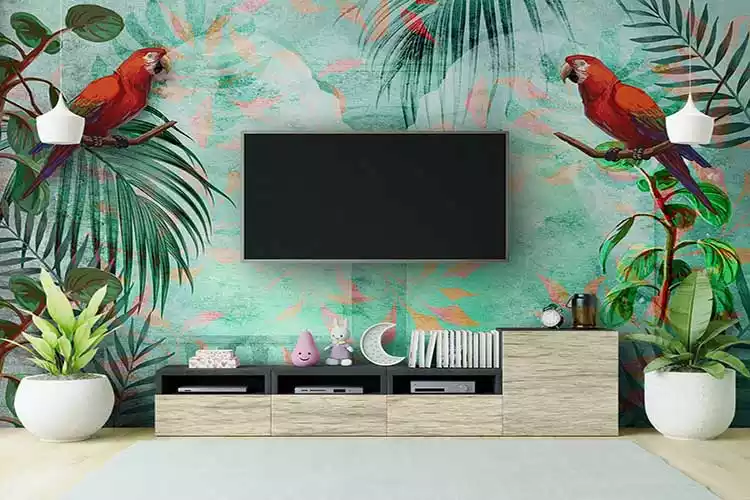 We understand that deciding on the perfect wallpaper is a mix of excitement and a wee bit of pressure. But here's a silver lining: with every swift delivery from SNG Royal, you receive complimentary wallpaper installation! So, all you need to focus on is picking a design that resonates with you.
Wallpaper Wonders: Tailored to Each Room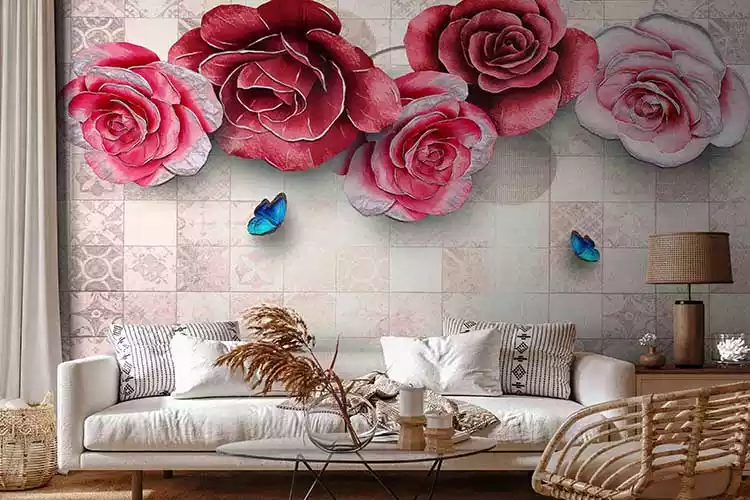 Wallpapers aren't a one-size-fits-all solution. The key lies in harmonising the wallpaper's vibe with the purpose and ambiance of each room.
Blissful Bedrooms: Opt for bedroom wallpaper designs that exude tranquillity. Soft hues or subtle patterns can usher in a peaceful aura, perfect for a good night's sleep.
Lively Living Areas: Choose wallpaper for the living room with patterns that are conversation starters. Be it bold accent walls or intricate designs, let your living room wallpaper tell a story.
Kids Kingdom: Let your child's room be a canvas of imagination. From vibrant colours to quirky patterns, there's no limit to creativity here.
From audacious to understated, from classic to avant-garde, the world of wallpapers offers endless possibilities. Each design can set a unique mood, turning each room into a distinct masterpiece. And with the plethora of options at your fingertips, curating the perfect ambience for your new abode is a delightful breeze.
The Ultimate Wallpaper Guide: Making Every Room Speak Volumes
The Living Room: Make a Statement as They Step In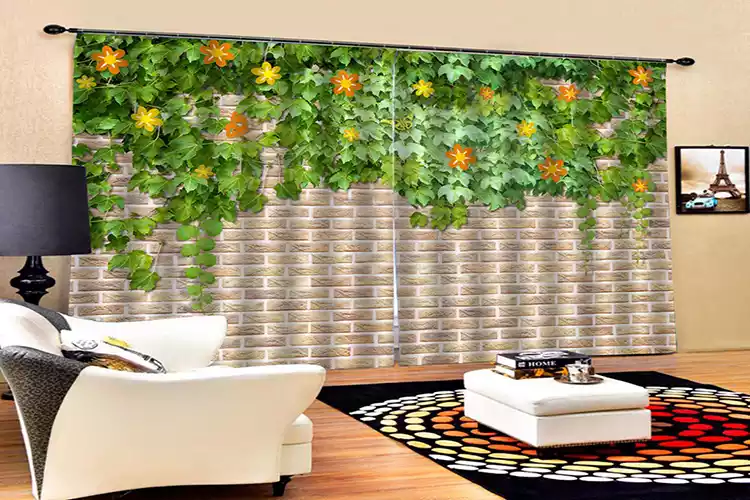 The living room often acts as the face of your home. It's not just a space to recline and recharge but also a welcoming portal for your guests. When it comes to picking the right wallpaper for living room, aligning it with an overarching theme works wonders.
Theme Centric: If you're swaying towards a minimalistic decor style, then let the walls reflect that. Delicate, minimalist wallpapers can lend an air of sophistication.
Function Meets Fashion: Depending on the function and vibe of your living room, tailor your wallpaper choice. A lavish 3D wallpaper design might serve as a great conversation starter, while a timeless floral pattern can create a soothing aura.
The Bedroom: Your Personal Sanctuary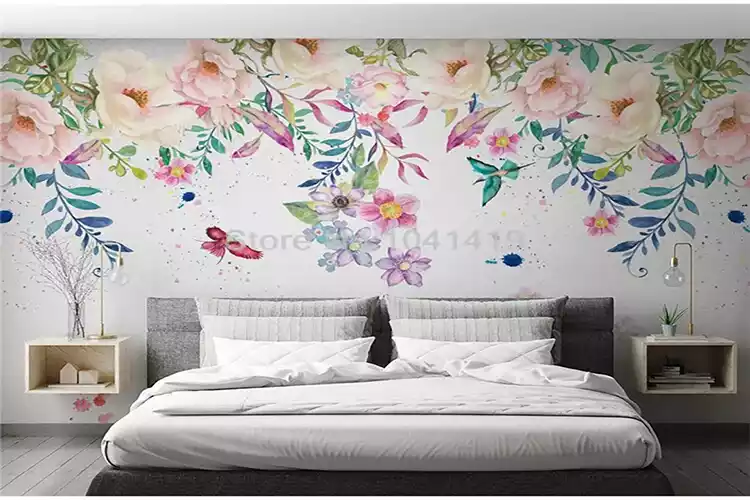 A third of your life is spent in your bedroom. So, doesn't it deserve some special attention?
Colours of Calm: Embrace muted shades like soft oranges or pinks. Pastel tones with minimalist designs can transport you into a realm of peace.
Contrast & Cohesion: Consider juxtaposing your wallpaper colour with bedroom furnishings. It lends depth and draws the eye.
Evolving Spaces: Love variety? Removable wallpapers for bedrooms offer the flexibility of changing up the decor as your mood and preferences evolve.
The Kitchen: Where Culinary Magic Happens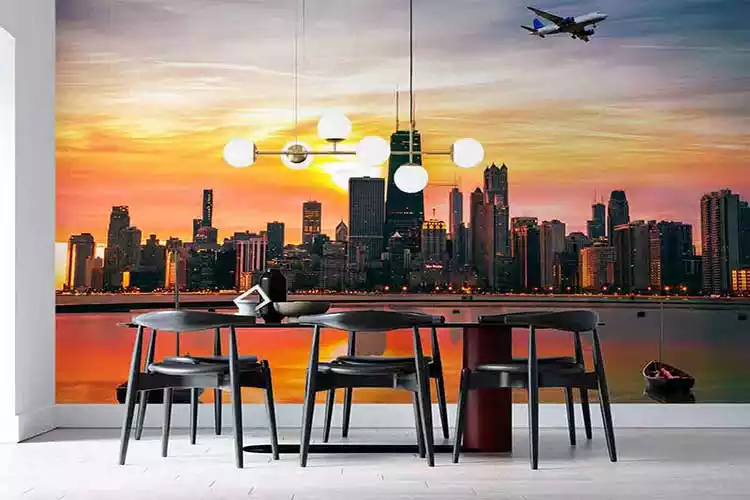 The kitchen, a space where you concoct delightful dishes, also deserves a dash of design drama.
Beyond Tiles: Unlike tiles, wallpapers offer a plethora of designs and easy switch-outs. Tiles? They're a relic of yesteryears.
Custom Creations: Celebrate your culinary journey with customised wallpapers. Quotes, images of kitchenware, or even a nod to your culinary idol can spice up the decor.
Simplistic Sophistication: Sometimes, less is more. Geometric or abstract patterns offer a clean, modern vibe to the kitchen backdrop.
Kids' Room: Whimsical & Endearing Designs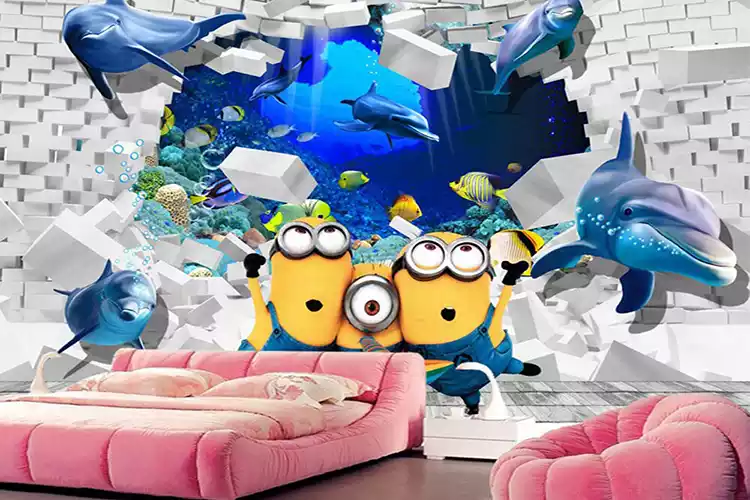 Every child's room should be an enchanting playground of dreams and imagination. Dive into our treasure chest of wallpapers for the kids room tailored just for these precious spaces.
Storybook Splendour: From galaxies far away to Disney fairy tales, and from adorable animals to the vastness of the solar system, the possibilities are endless.
Child's Play: Involve your little one in the process. Listen to their tales of fancy and weave them into the room's decor. Watch as your child's face lights up, stepping into a realm spun from their dreams.
Serenity with Buddha Wallpapers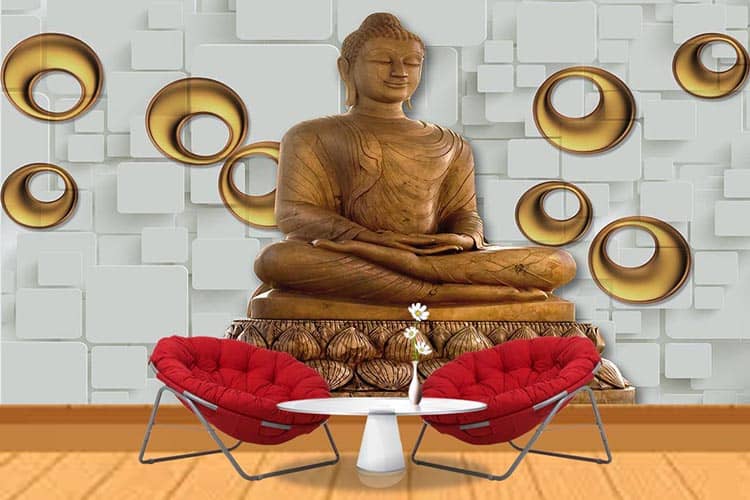 Infuse spaces with tranquillity and the timeless wisdom of Buddha with our exclusive wallpaper collection.
Spaces of Calm: Whether it's the living room, your study nook or a dedicated meditation zone, the Buddha wallpaper adds depth and serenity.
Diverse Designs: Choose from the 3D Buddha silhouettes, floral motifs surrounding the divine figure, and many more. Browse through SNG Royal's collection to find your perfect match.
Transforming Bathrooms into Luxurious Lounges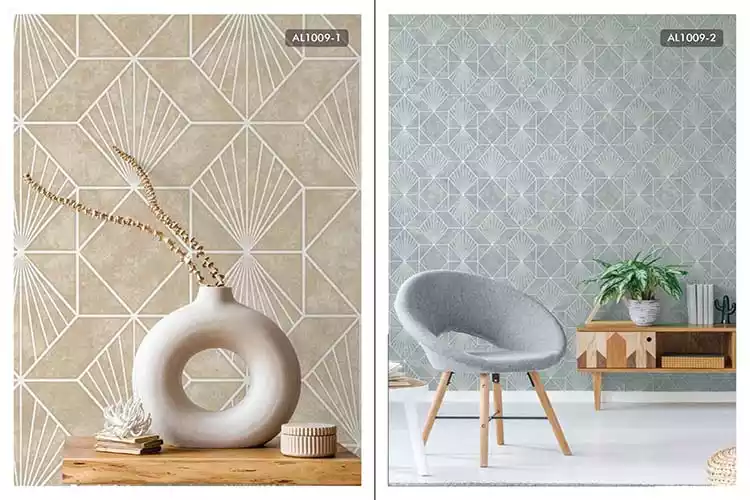 The bathroom isn't just a utilitarian space; it's a personal haven, and its walls should reflect that.
Beyond Tiles: Step away from the mundane. Explore waterproof wallpapers that blend functionality with aesthetics.
Expanding Horizons: Play with patterns! From chic geometric designs to lush tropical motifs, there's a design to transport you. Especially, our 3D wallpaper designs can visually amplify smaller bathrooms, adding a touch of luxury.
Customised Care: Have a vision? We're here to realise it. For a personalised touch, reach out and let's craft your dream bathroom together.
In the end, wallpapers are more than decor; they're emotions, stories, and reflections of who you are. Every room has a narrative waiting to be told, and we're here to help you script it beautifully.