What is an Accent Wall?
An accent wall, also known as the primary wall, highlights a specific colour, texture, design or materials, making it stand out from the rest of the walls. The primary purpose of having an accent wall is to draw attention, enhance the aesthetic and make a room pop out without entirely redecorating it.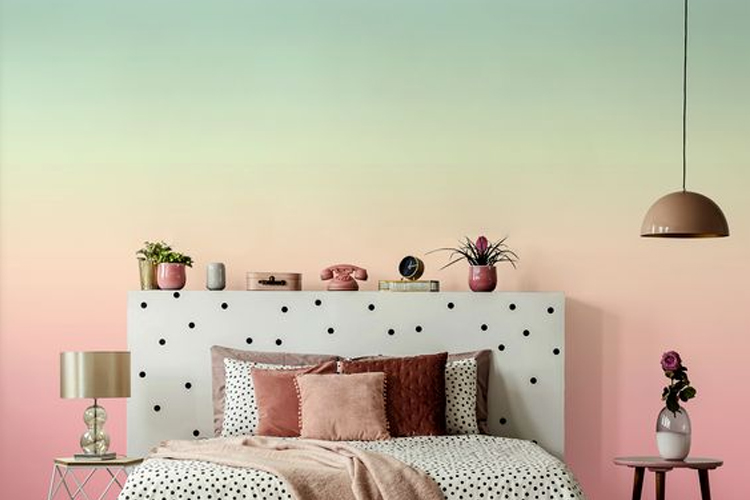 An accent wall can be featured in any room, be it – a living room, bedroom, study room, kid's room, and office. It allows the homeowner to play with colours and designs and execute their creative idea in home décor.
The easiest way to turn around the basic look of a bedroom interior is to feature an accent wall. They are a huge trend right now and instantly accentuate the visual appeal of your room. In addition, it adds an inevitable drama and flair to the interior décor of your room.
Choosing the best accent wall for your bedroom is equally important. Choose a wall which is the key point of your bedroom. When it comes to the bedroom, most people spontaneously select the wall behind the bed's head. But it doesn't have to be that way; you can choose a wall with windows or a statement piece. The call is entirely yours to take.
In this article, you will learn about accent wall ideas for bedrooms.
There are various options to choose from when it comes to accent wall ideas. For example, you can select classic paint options or put ethereal wallpaper on the accent wall. If budget is not an issue, try stone, wood or fabric wall panels. Texturing and stencilling are also some fantastic options to consider.
Let's look at them in detail:
Wall Decals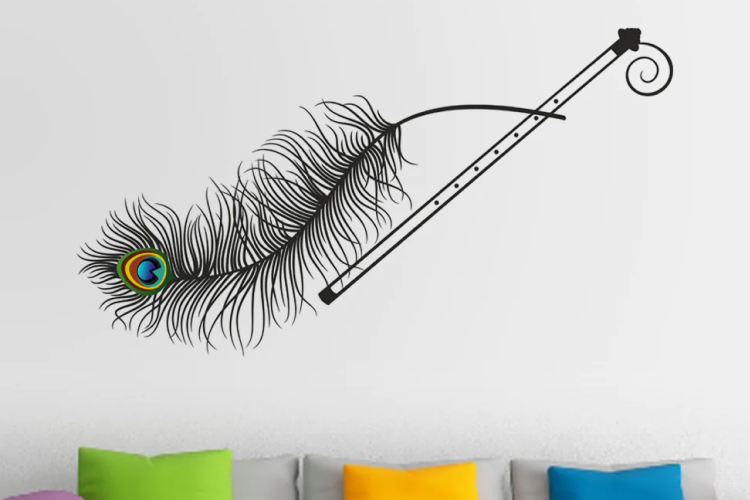 Wall decals are decorative wall stickers that are easy to use, apply and remove. They are cost-effective and make your accent wall pop up in no time. You can choose a floral design, vines, or calligraphic text to highlight your accent walls. Wall decals do not damage the walls; they come off quickly when applying heat and last anywhere between 2 to 3 years. They are cost-effective and come in a variety of shapes and graphics. They are ideal for anyone who wants to change the décor of their accent wall according to new themes and moods.
The price range of wall decals depends upon the brand, quality and quantity. However, an average wall decal starts from ₹149/- and goes up to ₹599/-
Wallpapers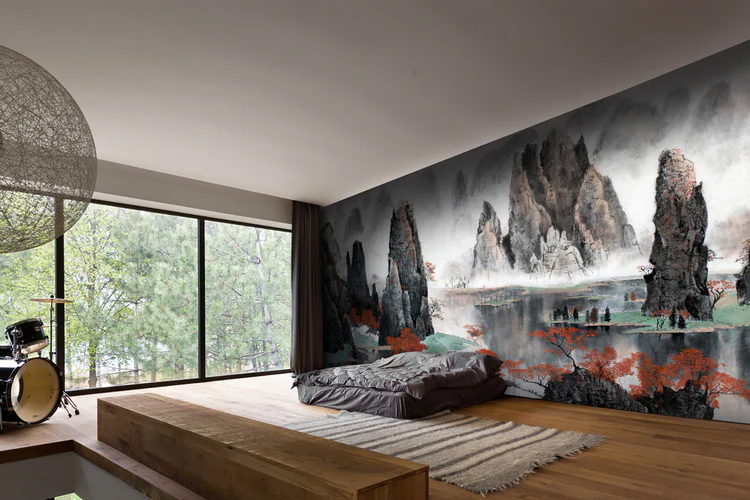 The practical and easiest way to do an accent wall is to put up a wallpaper of your choice. If you are a beginner and want to experiment, go for simple paper wallpapers with attractive prints and designs. The rest of the walls in your bedroom can be of a neutral shade. These days floral prints, elaborate designs, graphic/geometric prints and 3-D wallpapers are some trending wallpaper bedroom designs. Wallpapers provide a higher degree of flexibility in room décor. See for yourself what suits your taste best and pick accordingly.
The average price bracket for wallpapers could be around ₹30 to ₹3000 per sq. ft., depending on the material, quality and design.
Monochromatic solid colour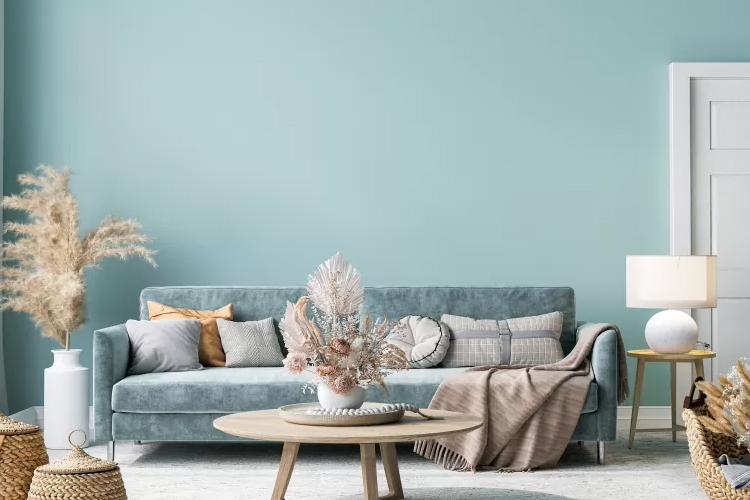 If you are a fan of simplicity yet want to make your bedroom look stand out, go for the accent wall with bright colour and keep the adjacent wall in a light colour. For instance, Viva Magenta has been chosen as the colour of 2023 by Pantone. You can select this bright, pulsating colour for your accent wall and contrast them with hues of white or off-white to make your room look pop out. Shades of blue, green, tangerine, coral pink and lavender look exquisite. You can also paint a geometric shape on your accent wall to give it a unique design.
The average cost of painting an accent wall could be around ₹80 to ₹200 per square ft. But this is subject to change depending upon the cost of labour, the quality and kind of paint and whether you live in Tier 1 or Tier 2 cities.
Ornamental mirror or a statement piece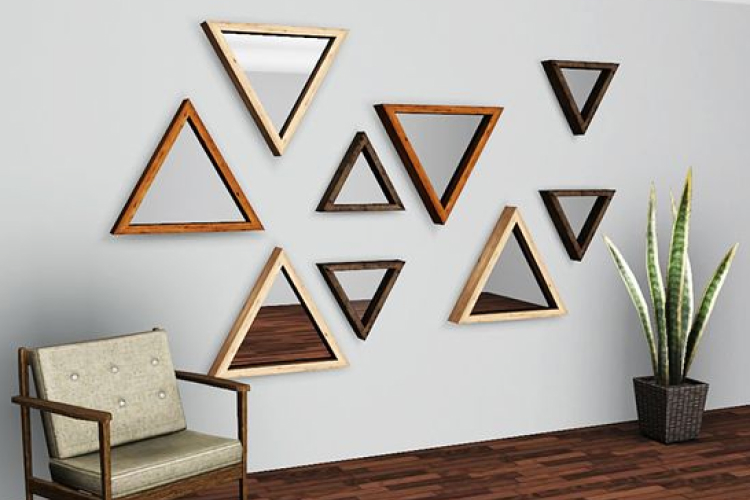 You can also choose a statement art piece which can be bold, graphic and artistic for your accent wall. The primary purpose is to make that bedroom stand out. And the most significant advantage of that is their installation is straightforward, and it hardly consumes any time. You can also consider putting room mirrors that are available in various shapes and sizes. These beautiful wall mirrors also catch eyeballs and make your bedroom stunningly beautiful.
The average cost of room wall mirrors can be around ₹800 to ₹22,000. It depends on the mirror frames' material, style, and embellishments.
Fabric Panels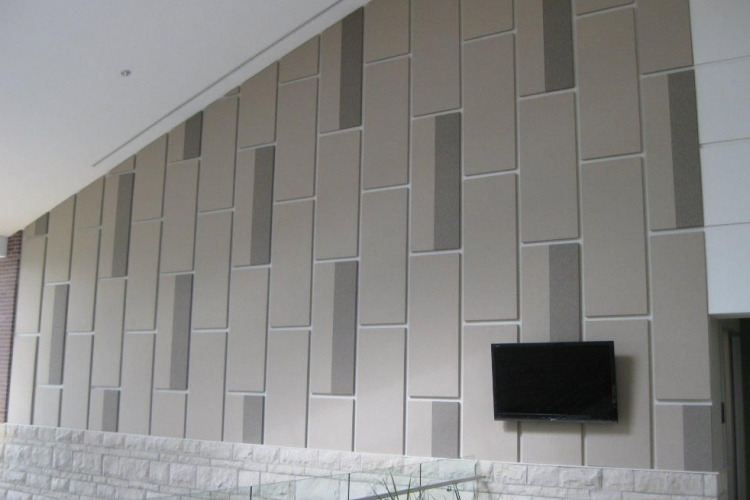 Covering your walls with fabric panels and padding can be costly and time-consuming, but it is definitely worth the effort. It would give a gorgeous and luxurious vibe to your bedroom. If you want to make an accent wall with a fabric panel, it is advisable to go for simple techniques by using light fabric padding and neutral beige, grey, off-white or brown tones. Most people choose the wall behind the bed's head for installing fabric panels.
The median starting price range of fabric panels can be around ₹300 per square ft.
Texturing Effect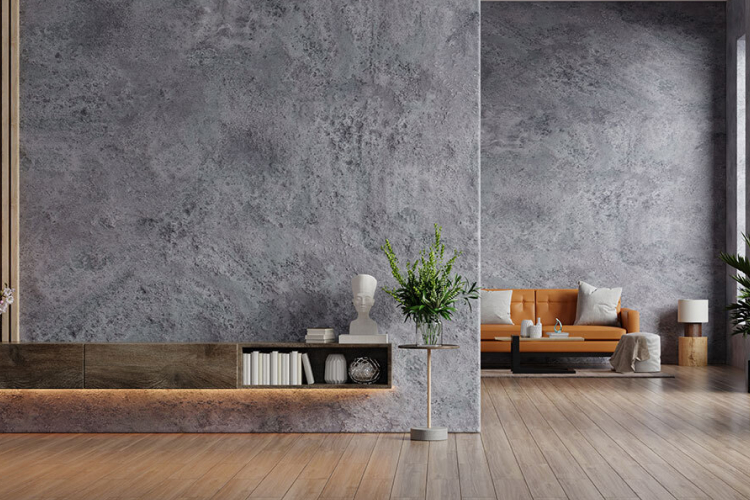 By using the effect of texture on a solid colour accent wall can add a glorious appearance to your room. Choose a bright solid base colour for your wall and add the textured effect using a wet sponge or textured rag. You can also use different techniques like a zigzag pattern or a spherical motion. It will uplift the appearance of your accent wall and add a glorious dimension.
Depending upon the quality and material cost, textured effects on walls can start anywhere from ₹75 per square ft. and go up to ₹250 square ft.
In conclusion, there is no hard and fast rule regarding how an accent wall should look. Instead, you can use your creative expression to make your accent wall stand out. Apart from the abovementioned ideas, you can install floating wooden shelves, ornamental decorations and paintings.