Introduction
Undoubtedly, the bedroom is the place where you relax after a long day. It's the place where you find your inner peace so it's worth decorating for your comfort and to reduce your stress of the day.
When you're looking to give your bedroom an aesthetic update, traditional design wallpaper might be just the thing to make it happen. It can lend any space a classic feel that's hard to achieve with other styles of wallpapers or paint colors.
If you're inspired by traditional design but aren't sure how to choose the one for your bedroom, We have handpicked five of the best traditional design wallpaper ideas that will make your room more lively.
Gond art Wallpaper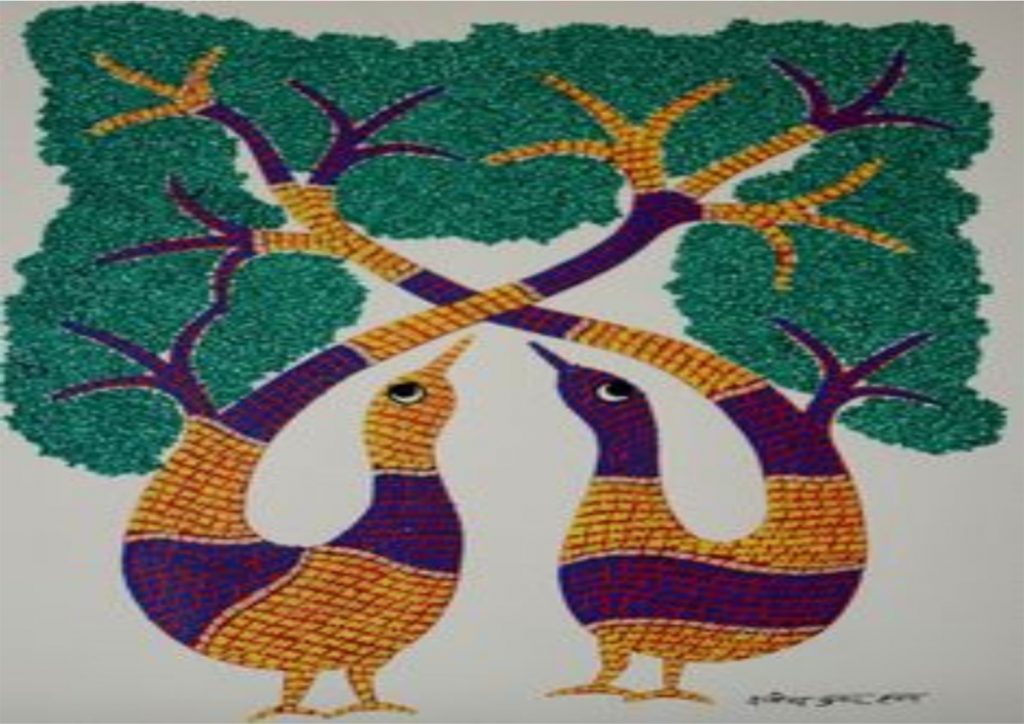 Gond art wallpaper is a perfect choice for those who are looking for vibrant yet subtle colors in their traditional designs. Gond art is a famous folk art of the Gond tribal community of central India. Their art often features animals like elephants, peacocks, and tigers as well as geometric shapes that are popular motifs seen in Hindu and Buddhist culture.
If you are someone who wants some vivid colors without committing to bold schemes that have quickly become popular over the last few years or you like history, heritage and animals then Gond art wallpaper designs might be the thing for you. These are best suitable for School or kid's bedroom.
Warli art Wallpaper
Warli art is also a tribal art originated in Maharashtra and the art depicts more of nature and social life rather than mythological stories or deities like in Gond art. The art uses a set of basic geometric shapes like a circle, triangle, dots, dashes and square. Originally the colors used are not vibrant but now synthetic colors are in use so you can find this art wallpaper in vibrant colors as well.
I love the vintage feel of this pattern! The bright colors and cartoonish animals make me feel like I'm on vacation.This is one of my favorite traditional design wallpaper because it feels like an escape from the hectic world outside. Warli art wallpaper is just what your bedroom needs if you're looking for something simple, elegant and traditional.
Tropical wallpaper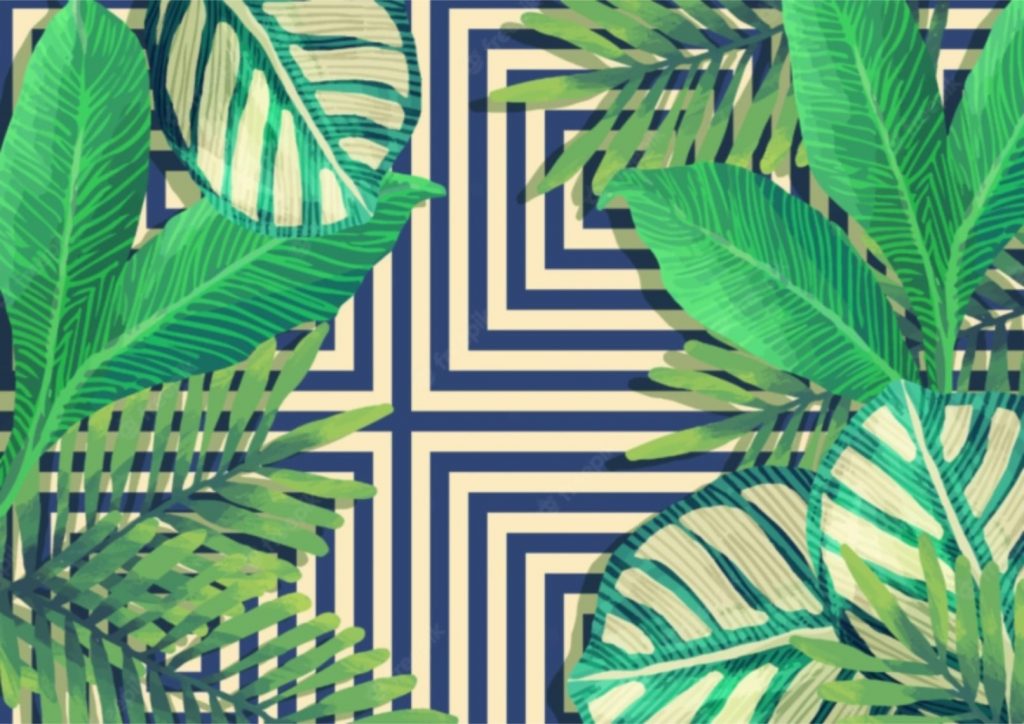 At first, tropical wallpapers do not sound anything like traditional. But tropical designs are versatile in nature. They can be used in both classic and modern room styles. Adding tropical wallpaper to your bedroom is an excellent way to get a stylish and versatile design.
These prints add personality, freshness, and a good dose of style with the combination of nature. Whether you choose something with palm trees or sea turtles or flamingos, tropical wallpapers are a great way to refresh your bedroom.
Tropical wallpapers look stylish, refreshing and adventurous. These designs mainly feature ocean, palm trees and beach life. So if you want to add a bold and an exotic element to your space, then tropical is the way to go.
Pichwai Designs wallpapers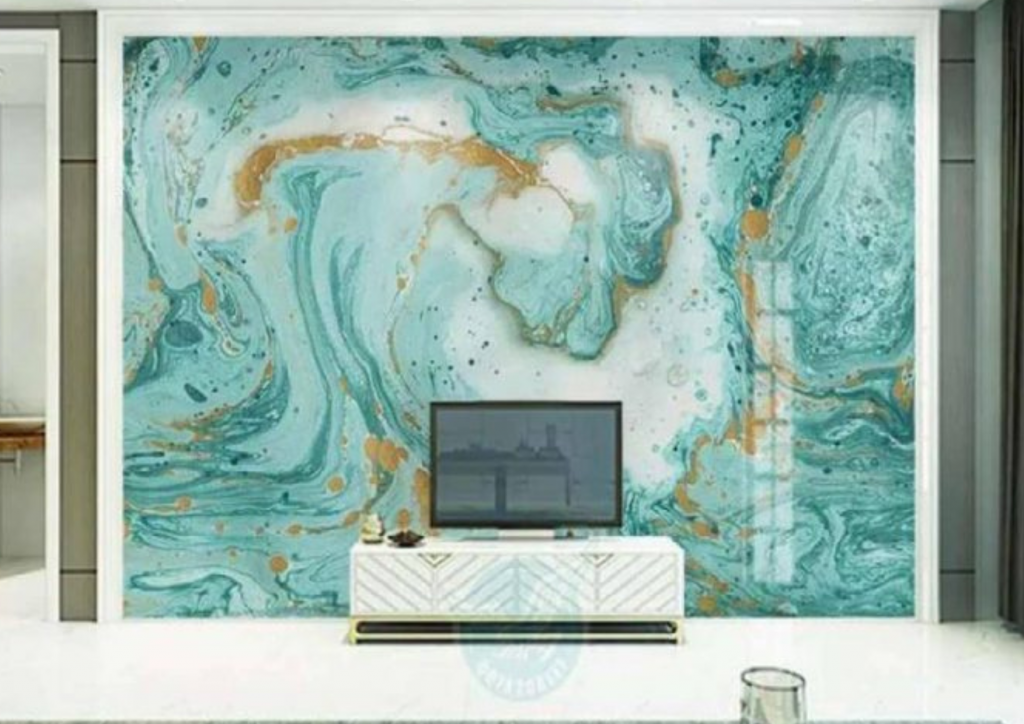 Pichwai designs wallpapers also come in a variety of styles and themes. Major themes revolve around Lord Krishna as Shrinathji, Gopis, Radha-Krishna, cows and flowers (mostly lotus blossoms). These designs often feature intricate details and bright colors. So if you want to give a religious look to your wall then you must put it in your list.
These are best suitable for mandir or temple rooms.
Classic French Wallpaper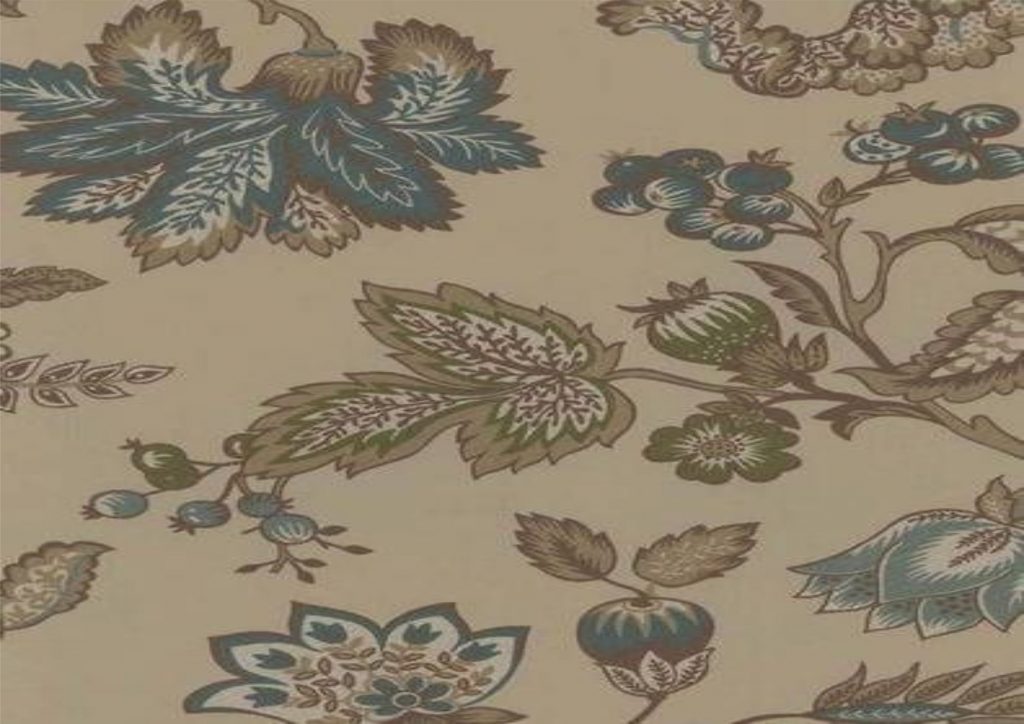 Classic French wallpaper is the epitome of versatile design: pairing well with both contemporary and traditional furniture pieces. It features delicate, muted floral designs on a cream or light gray background. They are mainly characterized by the Rococo pattern which can give a clean, elegant and traditionally feminine look to your wall.
Another aspect of French wallpaper that you may like is that there are tons of options for sizes and patterns (patterns like opulent, playful, ornate, sober or straight-lined), so you could find just the right style for your room's needs.
You can also find this pattern in light or dark shades, providing different decorating options for every room. The French lily is a popular pattern motif for the Country House style. Just like this, Historical Landscape motifs could be good for a sleep-inducing atmosphere.
The best part about classic wallpapers is that they never go out of style and provide a wide range of design possibilities relating to individual tastes. On the contrary: depending on the contemporary interior design style, it can become trendy again.
Conclusion
I hope you were able to find some great ideas for your bedroom renovation. One important thing to note is that you don't have to limit yourself just because these are traditional designs. When you put these in your bedroom, take the time and personalize them. Hang up artwork or photos, dress it up with throw pillows, buy accent pieces that match your style- and don't forget about the lighting!